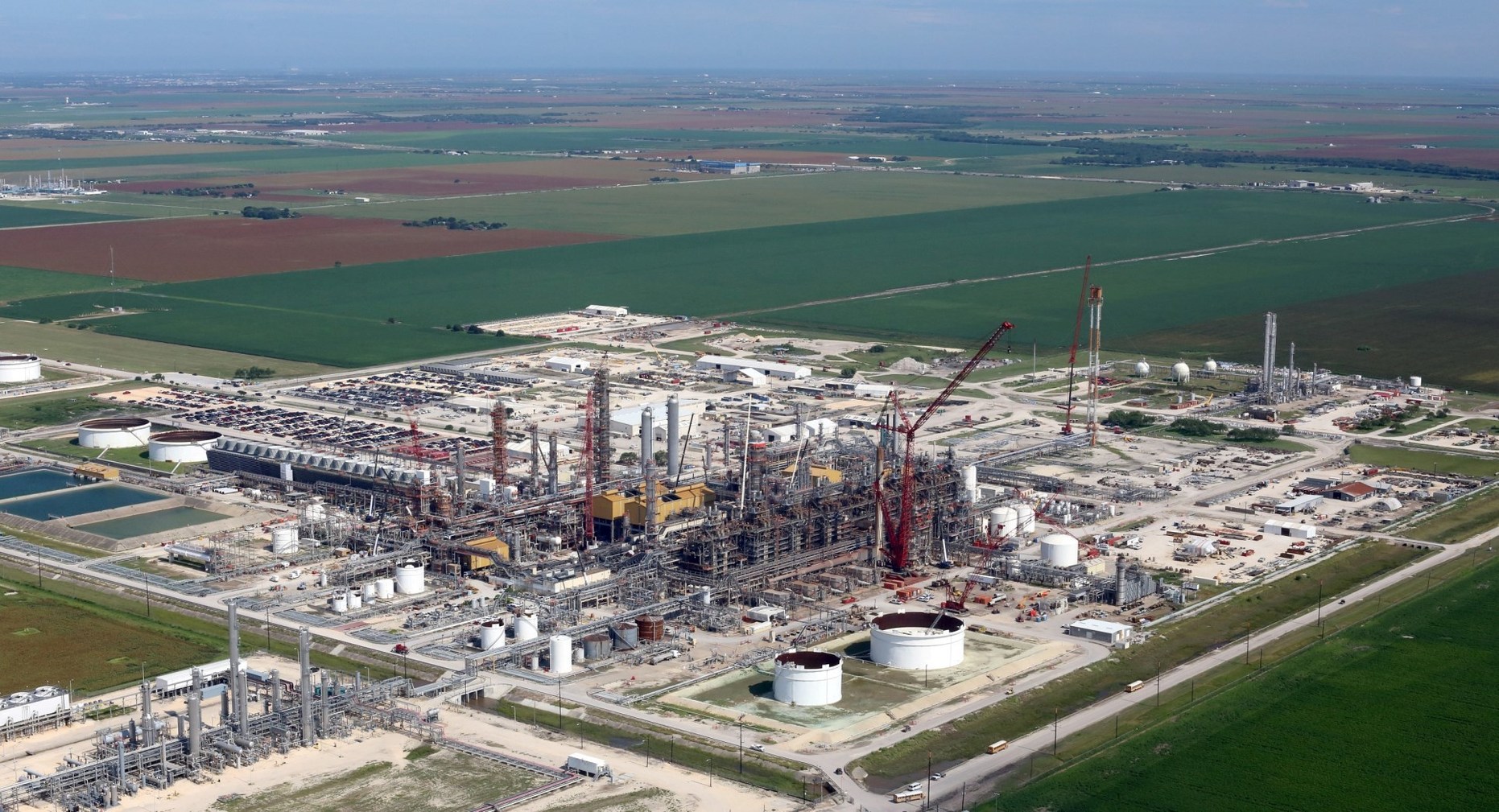 Corpus ChristiLyondellBasell (LYB), one of the world's largest plastics, chemical, and refining companies, has completed the 800 million pounds-per-year ethylene expansion project at the company's Corpus Christi, Texas, site. The ethylene capacity at the facility has increased by 50 percent, from 1.7 billion pounds-per-year to 2.5 billion pounds-per-year, and has increased annual ethylene capacity in the U.S. by two billion pounds. Ethylene is a basic chemical building block used in consumer products such as housewares, construction materials, automotive parts, food packaging and personal care products. According to IHS Markit, the global demand for ethylene is consistently increasing at 4 percent annual rate.
Happy with the expansion of the facility capacity, Bob Patel, LyondellBasell CEO and chairman of the management board, said, "As we look to meet growing, global demand for our products, we continue to seek the right opportunities that ensure we are well positioned for the longer term. By expanding ethylene capacity in the U.S. through debottlenecks rather than long and costly greenfield developments, we quickly added substantial capacity for significantly less than the cost of a new plant." expansion of the Corpus Christi facility.
During 2012 to 2016, the company has completed seven expansion projects globally. Since 2012, LyondellBasell has invested approximately $2 billion in U.S. Gulf Coast expansion projects and plans to invest an additional $3 billion in the region. The construction of the high-density polyethylene plant (HDPE) in La Porte is expected to start in early 2017 with start-up in 2019 and will be the first to utilize LyondellBasell's new proprietary Hyperzone PE technology. Additionally, development of a world scale propylene oxide and tertiary butyl alcohol (PO/TBA) plant at the company's Channelview site is progressing.
LyondellBasell produces products and technologies that are used to make items to improve the quality of life for people around the world including packaging, electronics, automotive parts, home furnishings, construction materials and biofuels.